My name is Kitten. My foster family shortened it to Kitty, but I like either one. I am a 4 year old spayed female Rottweiler mix. My original owner passed away in August of 2010.
That is when I first came to Bark Park. Then in November of 2010, I had a new home with 4 kids that I really loved, but it was only a few blocks from Bark Park and I kept going back to visit. Then I got hit by a car and I stayed home for awhile. But after I healed up I started visiting Bark Park again, that was in July 2011. My foster mom was worried about me getting hit by a car again so she had me stay at Bark Park again. The family was sad and so was I but their fence was just too easy for me to get out of and they weren't able to fix it. I am up to date on all of my shots and I was heartworm positive in 2010 but I was succesfully treated for that! My foster Mom keeps me up to date with heartworm and flea preventative every month. I love kids and adults, but I'm not too fond of other dogs, especially certain females. So I would prefer a home with lots of kids and me as the only dog. But, I would be ok with another male dog. I like to play with toys, I love to go on long walks and just be with my people. I don't like to stay outside overnight and I am really scared of fireworks and other loud noises. But, I am ok with those things as long as I am inside the house or with my people.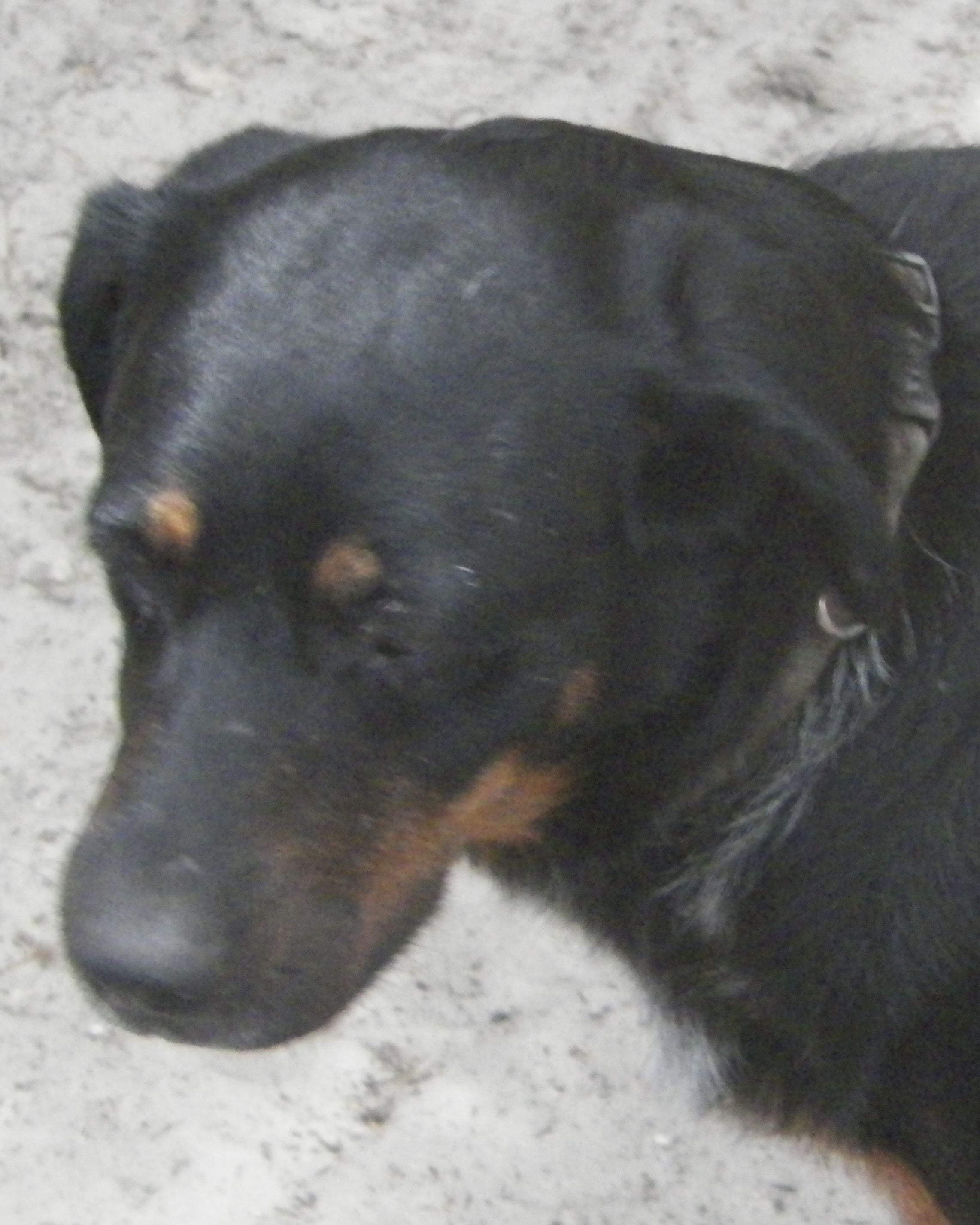 Oh I almost forgot, sometimes I accidentally scare people because I smile when I see you and sometimes people think I am baring my teeth, but really I am just so happy. However, even though I smile a lot, I'm really uncomfortable with having my picture taken. I'm sorry for the bad pictures, I promise I look great in "person"! If you have room in your home for me, please contact my foster mom, Amy. You can e-mail her
resq@barkparkdogdaycare.com
or call her, 352-796-1888. She hopes to hear from you VERY soon!
If you can't adopt right now but want to help, we always appreciate donations. Please specify how you would like your donation applied. Thank you!